Creating a culture of celebration.
What does it mean to create a culture of celebration?
I think it looks like showing up.
On Friday, I celebrated my 31st birthday, but I didn't do it alone. Throughout the day, I received loving messages, high fives, and—best of all—a surprise party to cap the night.
The pathway to honor is paved through attendance. When you are present for someone, you ascribe a high level of value to that person. Honor is the willing desire to see those you care about.
Showing up ascribes value.
As I walked to my birthday dinner with four of my closest friends, I felt a high level of honor and connection. 'These are my closest friends, the ones who are willing to show up for me.' And, if it were just that group of five, it would've been enough. Of course, it turned into a masterfully-crafted, surprise party of epic proportions, led by Kelsey. I was stunned, honored, and celebrated all in one fell swoop.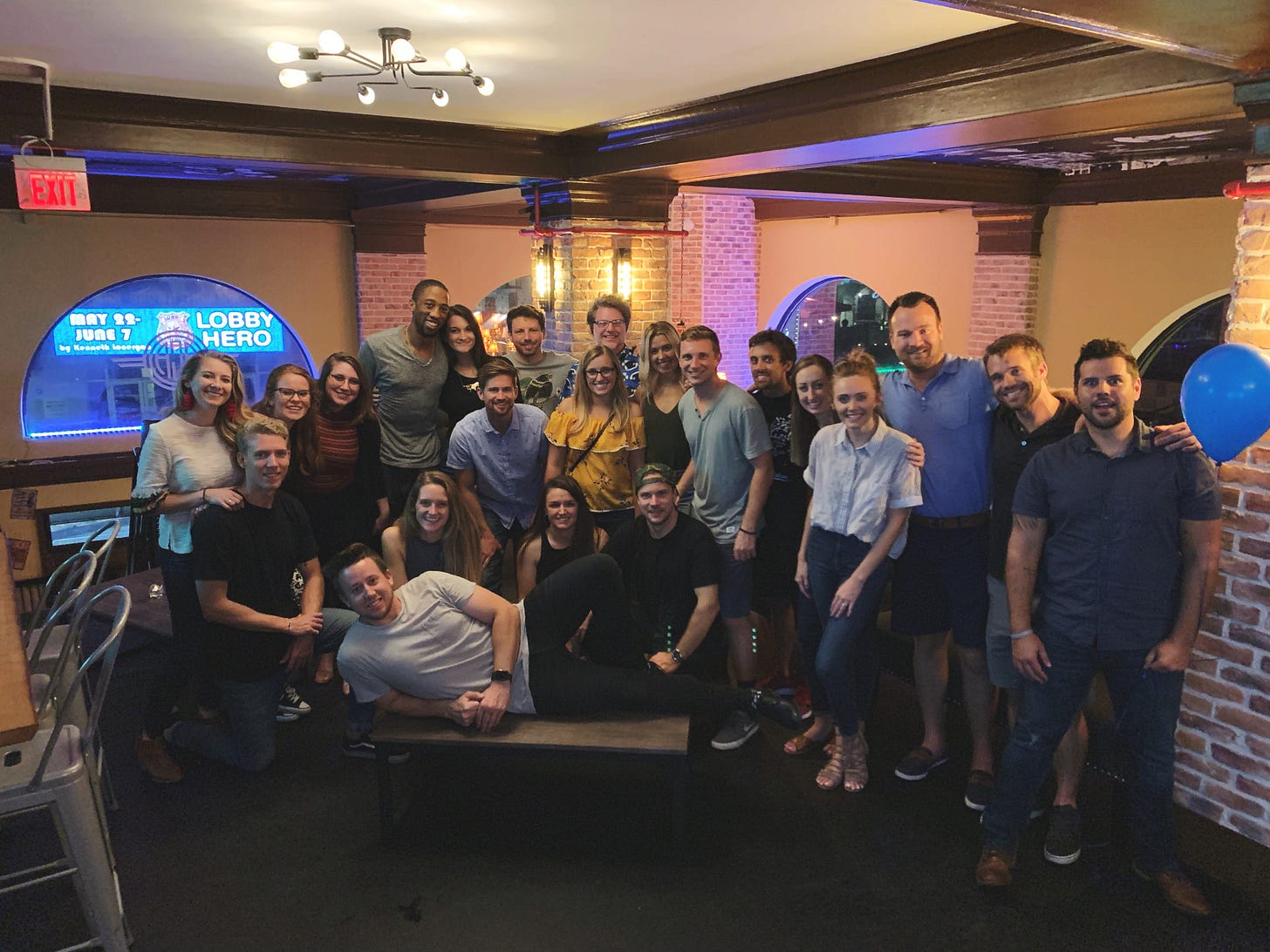 It's my belief that celebration best flows out of a love-built, honor-strengthened connection. Honor will always manifest by way of celebration. In this case, a culture of honor and a culture of celebration are synonymous.
What is a culture of celebration?
It's the purposeful honor of an individual (or a collection of individuals), with consistency. And I think it looks like showing up.
---
The Little Win*
If celebration is borne from honor and honor borne from "showing up," then creating a culture of celebration begins with even the smallest form of buy-in. Something to try:
Identify one person in your life.

Send them a quick text and remind them of your favorite thing about them.

Ask them to play chess, grab a latte, or eat a bucket of chicken.
Buy-in begins with the relational pursuit of one person.
Who are you celebrating today?
*The Little Win is a call-to-action that helps us become the best version of ourselves.
---
Thanks for reading! 
Creating Future Wins is my blog about life, leadership, and lacrosse. My heart is to create a mixture of writing that you can't find anywhere else and I'd love for you to be a part of this journey. Hit that subscribe button and of course, if you value what I'm doing here, I'd love for you to subscribe to my premium content.
Let me know your thoughts. Email me or @ me on Twitter (@JaysonSchmidt).