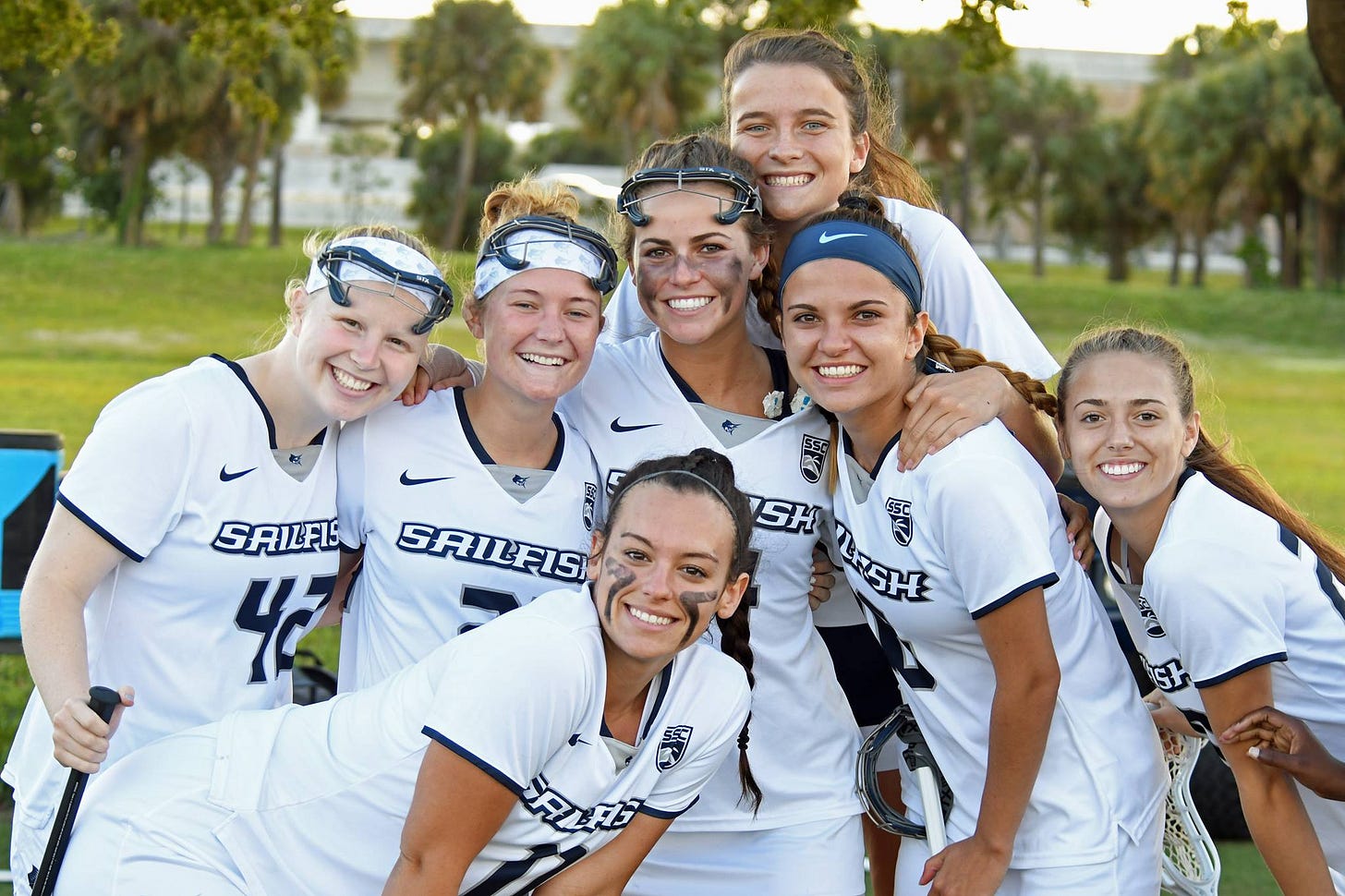 Welp. It's October.
Somehow, we're already here. But it seems like just a few days ago summer was beginning. Ringing in with the cries of eternal freedom that triumphantly announce every summer. At the time, I thought about freedom.
"I'm going to set out to do everything I've always wanted to do! I'll write a book. I'll go golfing and rock climbing. I'll finally REST."
Of course, each year October rolls around and here we are. My freshmen just played in their first fall scrimmage and I have done nothing.
"I wrote zero books. I think I golfed and rock climbed… maybe once. I did not rest. Sweet."
Now I find myself at the crossroads of being thrilled beyond all comparison for another year with my Sailfish family and somehow feeling like I spent most of the summer just watching kids play lacrosse in the blazing heat.
Maybe you find yourself feeling those same things. Feeling that the past several months have passed all too quickly. That somehow time escaped without the desired results.
How do we move forward? Is there a way to wrestle back control and meet this new season with renewed momentum?
It's time to take control back. For me, I've found this progress begins with action in two areas…
Author's Note: This is an excerpt from a piece published today for the Intercollegiate Women's Lacrosse Coaches Association and their official blog, Behind The Whistle.
You can read more of my article at the official IWLCA website.
---
Thanks for reading!
Creating Future Wins is my blog about life, leadership, and lacrosse. My heart is to create a mixture of writing that you can't find anywhere else and I'd love for you to be a part of this journey. Hit that subscribe button and of course, if you value what I'm doing here, I'd love for you to subscribe to my premium content.
Let me know your thoughts. Email me or @ me on Twitter (@JaysonSchmidt).