We live in a world of hustle.
Every day, billions of people engage in the magnificent dance of destiny. They rise and grind, punching the clock while maintaining the constancy of life as themselves. They're constantly becoming who they are — and there's no escaping it.
It's a beautiful picture. Every soul, awoken to purpose or lack thereof, still hustling all the while. Providing for themselves, their family, and their future.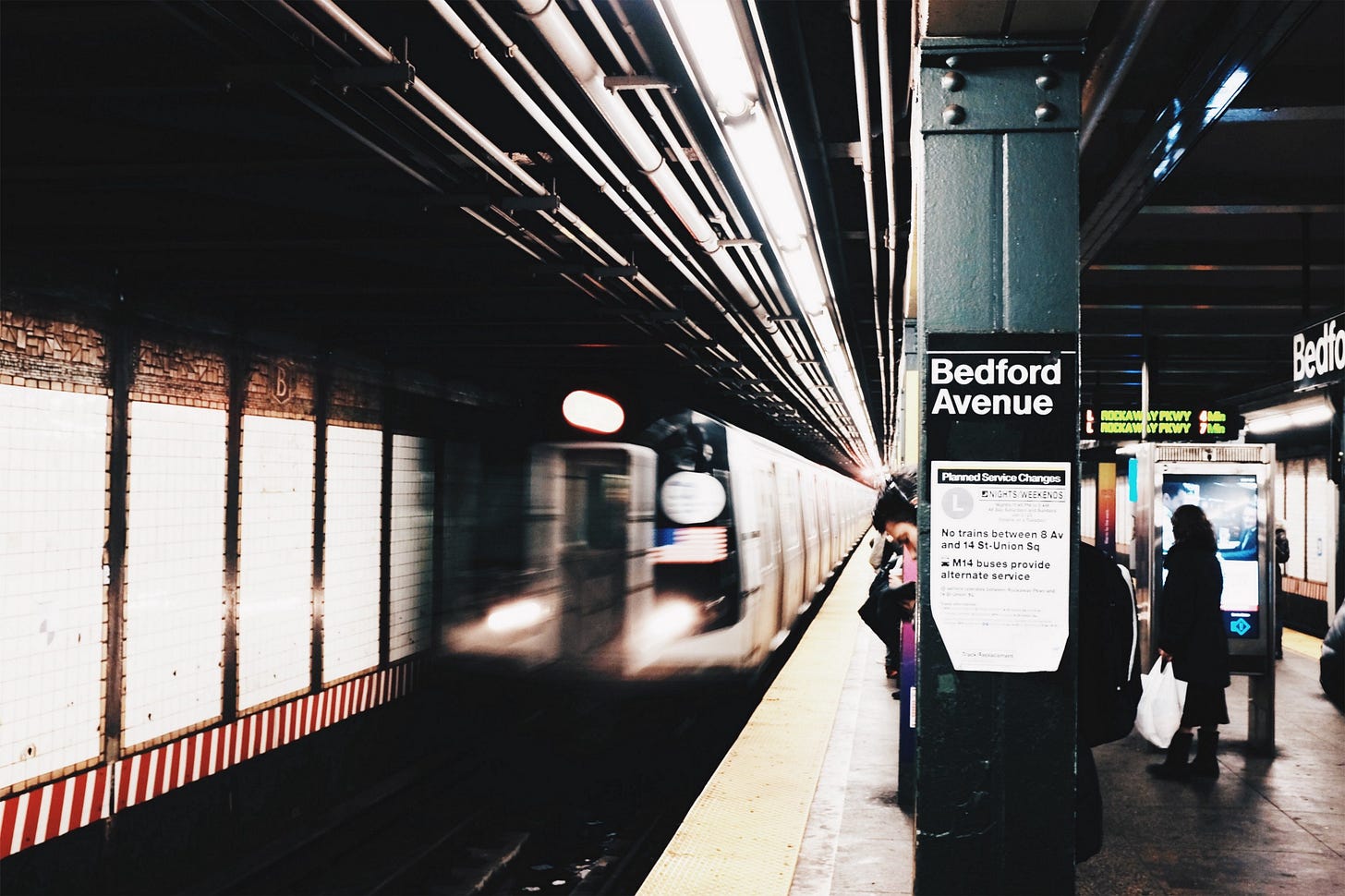 It's easy to forget the hustle, though.
Sometimes, I'll get in a groove. The constancy of life, as I mentioned earlier, becomes a river-like steady flow. Streaming downhill, the water flows through the path of least resistance.
And often times, I'll get just like that river. Flowing in the stream of my own easiness and finding myself along for the ride. It's not a bad thing; it's also not a great thing.
---
A few months ago, I saw something spectacular.
It was the end of the standard work day and I was walking from our downtown university campus to my apartment in CityPlace. Having walked this walk (and biked this path) hundreds of times, I've got a pretty good idea of how to do it — five blocks up, three blocks over. I know the fastest route, the most shaded route for sunny days, the smoothest route (for 🚴🏼), and so on.
And yet, on this particular day, I learned something new.
Though Palm Beach Atlantic is located on the intracoastal waterway, there's a little sliver of land to the east of Flagler Drive that does not belong to the university. It was once the Chapel by the Lake, an outdoor amphitheater for a local church, later sold for $23 million.
Now, it's becoming The Bristol, a luxury condo nearing the end of construction. The Bristol's views of downtown and the ocean are unique, as is the price tag — units start at $5 million, with penthouse units topping off at a staggering $30 million.
Yeah, 30 with a 3–0. Not bad for a winter home, amirite?😏
But this story of lessons learned isn't about the future residents of The Bristol, whose hustle and/or divine inheritance of lots of bags of money will make waterfront living a reality.
No, this is about the men who made it.
I hadn't even left our campus yet when I saw them. Construction workers. Perhaps 30 or 40 or 50 of them. It seemed to be the end of a long shift and once the day was done, these people were headed home.
It wasn't just a meandering, though. Their exit of our neighborhood was a chaos to be caught up in. These dayworkers followed a similar path to mine, zigzagging through downtown, ultimately catching a train to wherever they reside. What impressed me was two things–––––
First, their speed. I know how it can be at the end of a long day of answering emails and extinguishing fires; I'm exhausted. I cannot begin to imagine that feeling after hammering away on a construction site.
And yet, these men found the hustle inside themselves to book it. After all, it's probably a simple proposition. If you miss the 5:06 southbound train, you have to wait until 5:36. If you miss the 5:36, good luck; the next train comes at 6:21. If you want to see your family, you make the sacrifices and you get on that earlier train.
This brings me to the second thing that I found impressive, their creativity. When on the road to Hustle City, every inch matters. There is no cutting corners, just finding faster routes. These workers knew with 100% certainty the fastest way to the train station, I have no doubt. They were cutting across empty lots and through parking garages as I followed in earnest, taking notes for my own paths to later travel.
For them, every step is the difference between getting home sooner or standing on a platform for 45 minutes.
---
These workers are a reminder of what it takes on a daily basis to be great.
Greatness isn't about making millions or winning awards. It's about working with what you have and hustling for the rest. Sure, it's easy to rest in life's boring continuum, but that merely produces good.
Greatness is found everyday. She's the wake-up-at-five hustler, the side-hustle lunchtime warrior, and the 5:00 pm train racer.
Greatness is every mom hawking MLM products to earn additional income, every dad staying late to put their kids in travel lacrosse, and every kid working shifts before they can even drive.
Greatness is you. Greatness is me. Greatness is found in the hustle, everyday.
Are you ready to find your hustle?
---
Thanks for reading!
Creating Future Wins is my blog about life, leadership, and lacrosse. My heart is to create a mixture of writing that you can't find anywhere else and I'd love for you to be a part of this journey. Hit that subscribe button and of course, if you value what I'm doing here, I'd love for you to subscribe to my premium content.
Let me know your thoughts. Email me or @ me on Twitter (@JaysonSchmidt).